Come to see best places in Hanoi
If you're wondering what things to do in vietnam , and where to start, Hanoi is a good destination for your starting. From foreigners' eyes, Hanoi owns enough distinctiveness for them in order that they can not mistake Hanoi capital of Vietnam for others in Asian.
 Related: dalat is the beautiful Flower city in Vietnam
 Impressive Transportation
Crossing streets in Hanoi is a strange experience for foreigners. Once you step down, it will be more danger to turn back. Only one choice is to step forward and hope to avoid all vehicles moving on road.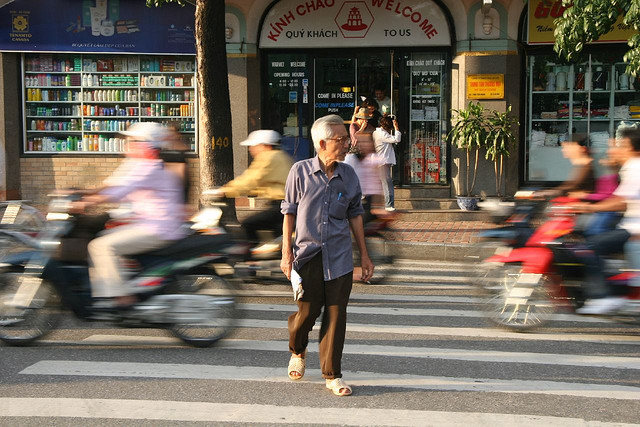 Hanoi 36 streets
Streets of the Old Quarter are a typical feature of Hanoi. Visiting Hanoi without visiting "36 streets" it does not really come to the capital of Vietnam. The name of each street in the Old Quarter symbolizes for a certain product. However, there are some streets selling products that do not relate to their own name.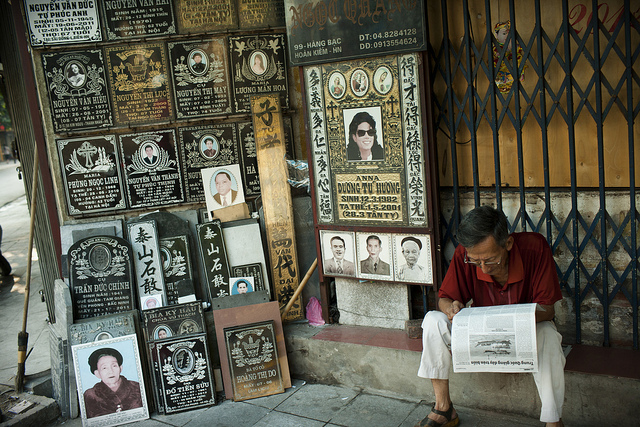 A headstone engraving shop located on sidewalk Hang Bac Street.
War Monuments
Hanoi is also a place preserving war monuments; the following image is Long Bien bridge- a historical witness of Vietnam War.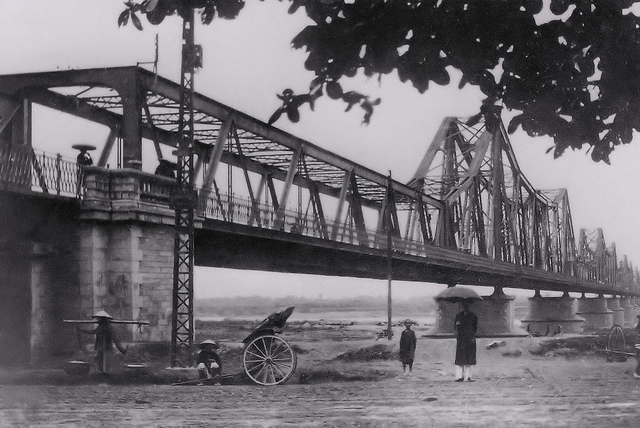 Long Bien Bridge
French Styles
The works imbued with French style have remained up to now and been highly applicable. Vietnam still maintains the graceful architecture of France in the last century.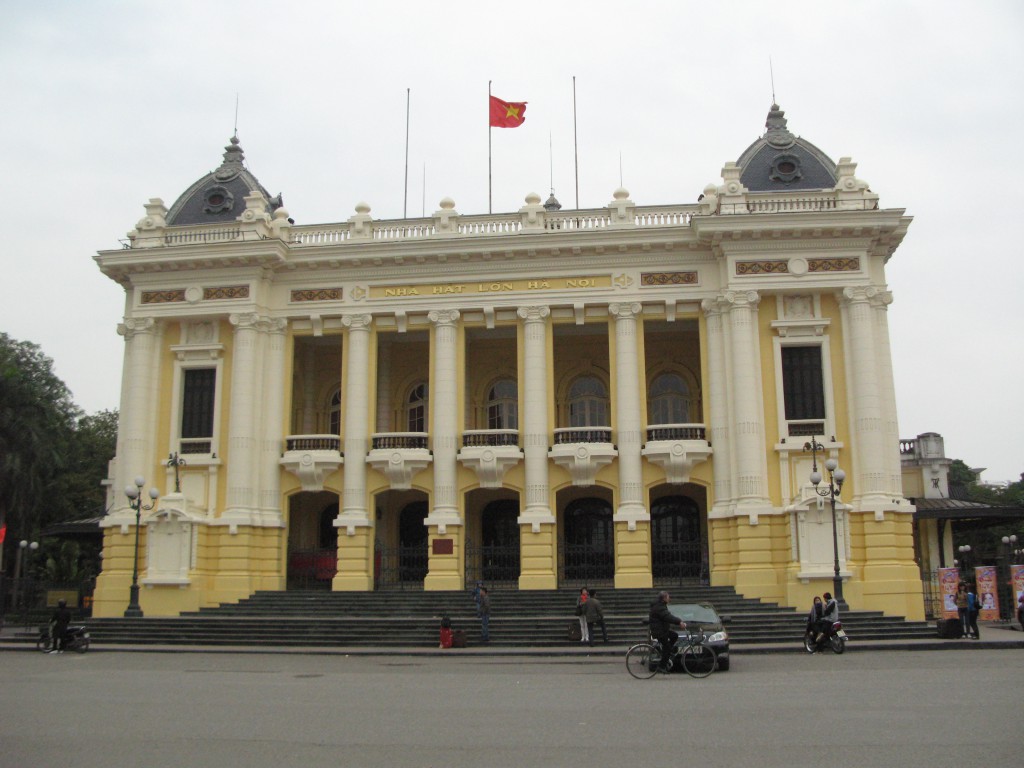 the hanoi opera house– a typical architectural French work
In addition, the French style permeates in Hanoi delicacies. French bread is varied by being stuffed with pate and herbs to create delicious bread, fragrant smelling of vegetables, spicy chili taste. The French style spreads and goes deep into the Vietnamese culture.
In Hanoi, coffee and tea are equally preferred by Hanoians. To young generation, coffee is preferred and creates a coffee culture. Coffee is also a favorite of Hanoi people inspired from the French. They like mixing café with milk that is distinction of café in Hanoi.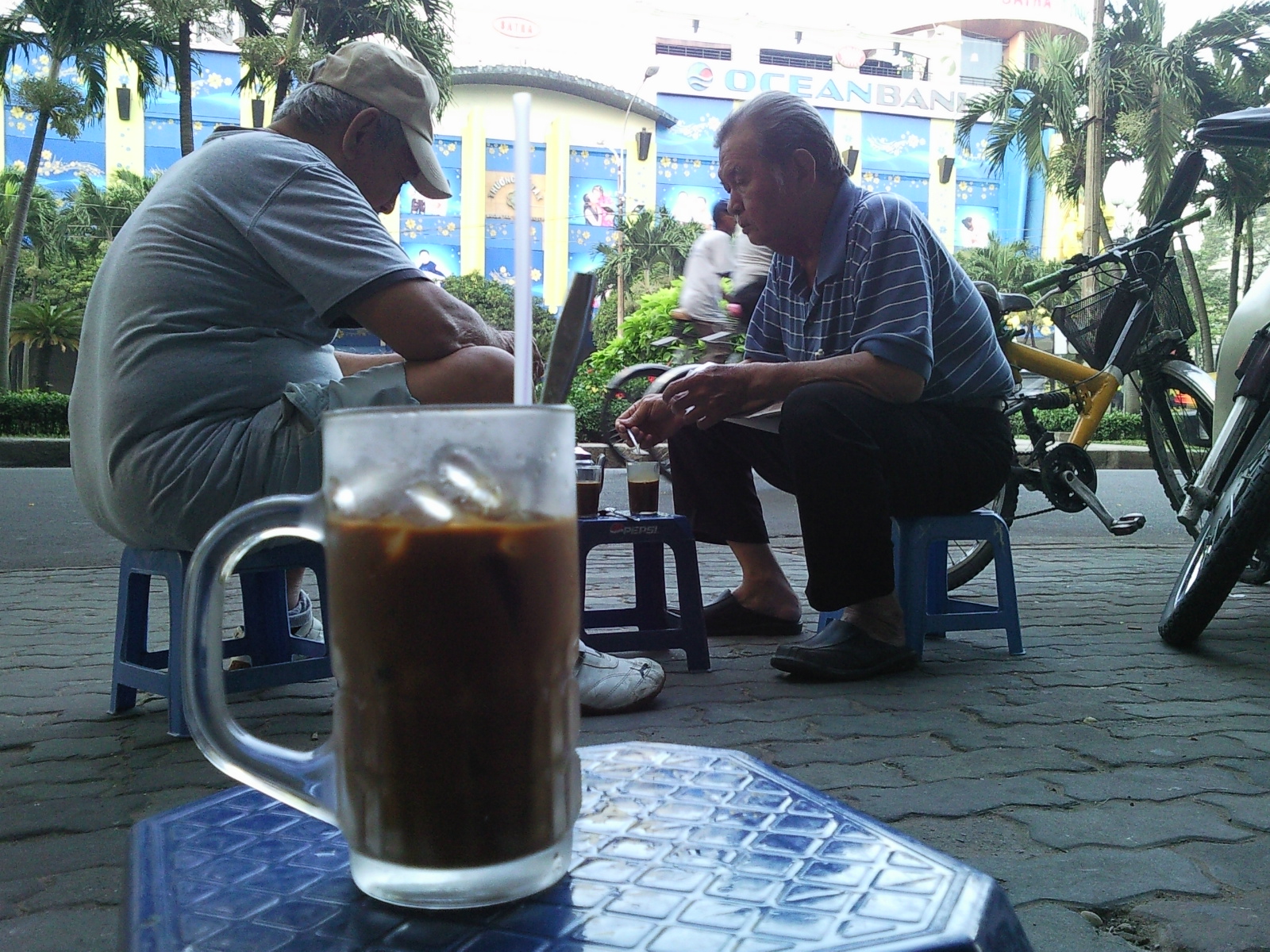 To patient people, they can wait each drop of coffee from the coffee filter, look people and vehicles surrounding. The style enjoying café of Viet people is as poetic as the French. Enjoying café on sidewalks is not only the way to enjoy coffee, but also enjoy a rhythm of life.