The Dinner in Lo Duc Street
Ha Noi is is the places to visit in vietnam. So many best things to see, to eat. You can try.
The diner has a lot of rice dishes, strange noodle; hence coming here office staffs do not need to think what should to eat at lunch?
>>> Com to Hanoi in winter is the best time to visit vietnam
Cooked rice and noodles are reasonable lunch for the office staff. But it is hard to win customers' satisfaction if the diner only focuses on famous dishes such as: "bun cha", noodle, chicken rice, cooked meat, etc. So the diner combined a little distinct style and strange menu, which make it a major customer's attraction in Lo Duc street, ha noi vietnam
The diner mainly serves mushroom; hence all dishes as noodle, sticky rice, and congee are added with crispy and fragrant mushroom. Protein level in mushroom is not less than meat, and fish and has cool flavor; hence the dishes easily make customer's taste.
Rice dishes are preferred by male customers because it will help them feel full longer. Chicken rice with mushroom sauce and mushroom rice with grilled chicken are preferred second because they look full with big chicken thigh. In addition, chicken meat here is not industrial one which has a lot of flat but it is raised chickens that bring firm and tasty meat. Served with vegetables and 100% Vietnamese mushroom, a course of rice dish is full and nutritious enough for customers. Of course, the equivalent price costs VND 55,000-65,000/ course.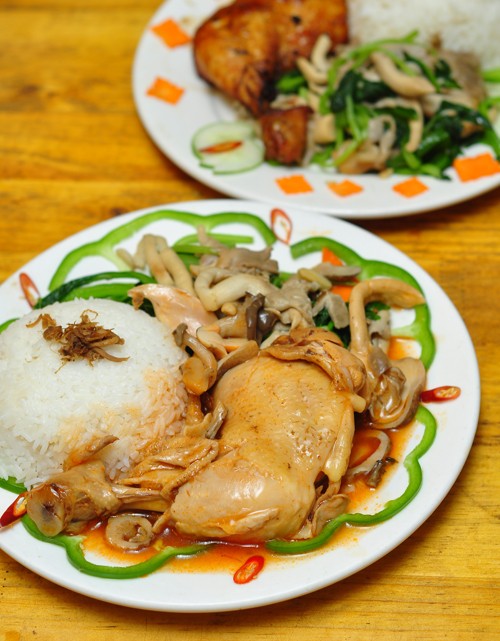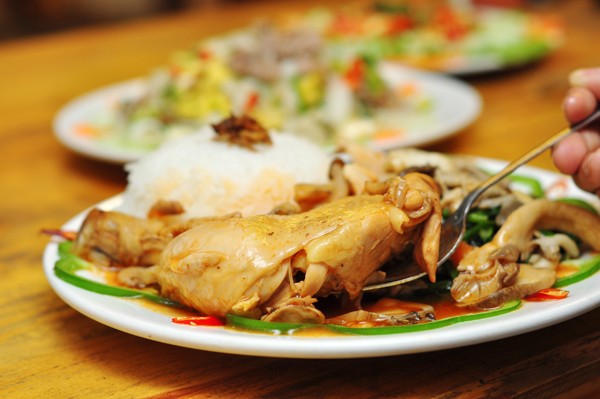 Chicken rice with mushroom sauce, 55,000 dong/ course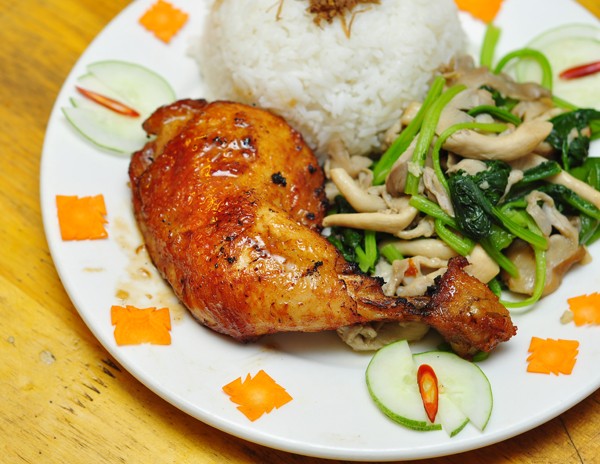 Mushroom rice with grilled chicken, 65,000 dong/ course
Basa fish dish is also a "hot" menu of the diner. Basa fish has lean meat and soft bone; hence mushroom rice with grilled fish or fish rice with mushroom sauce is delicious. But most impressive fish-related dish is mushroom noodle with grilled basa. This dish is very suitable to hot season. The grilled fish is crispy outside and soft and sweet meat inside. Moreover, dipping sauce is very tasty that make many customers addicted.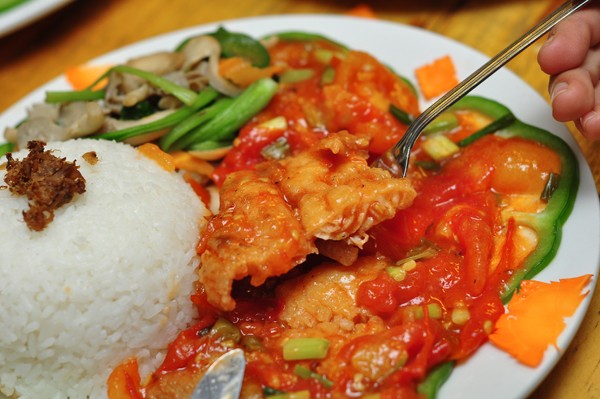 Basa rice with mushroom sauce, 65,000 dong/ course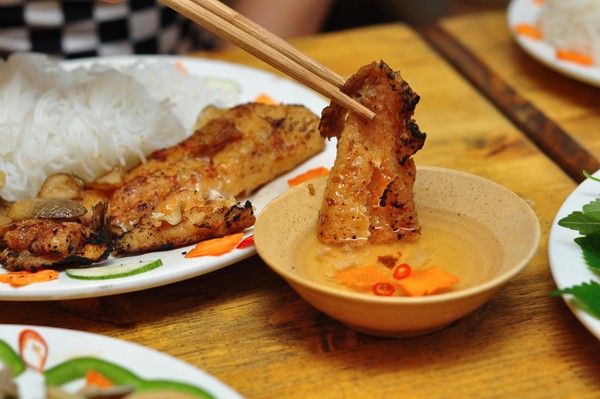 Mushroom noodle with grilled basa, 65,000 dong/ course
Fried rice with beef and mushroom, 65,000 dong/ course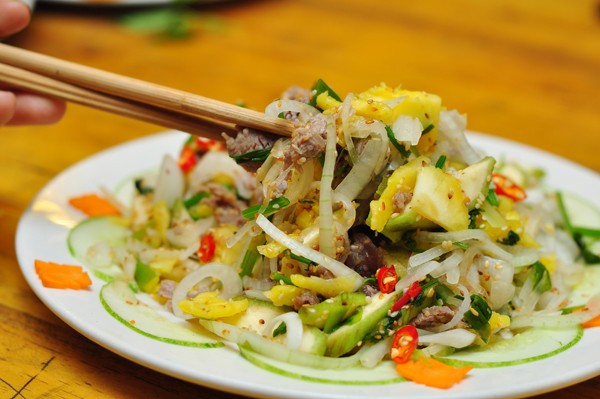 Beef salad with garlic and celery 40,000 dong/ course
Share This Post: